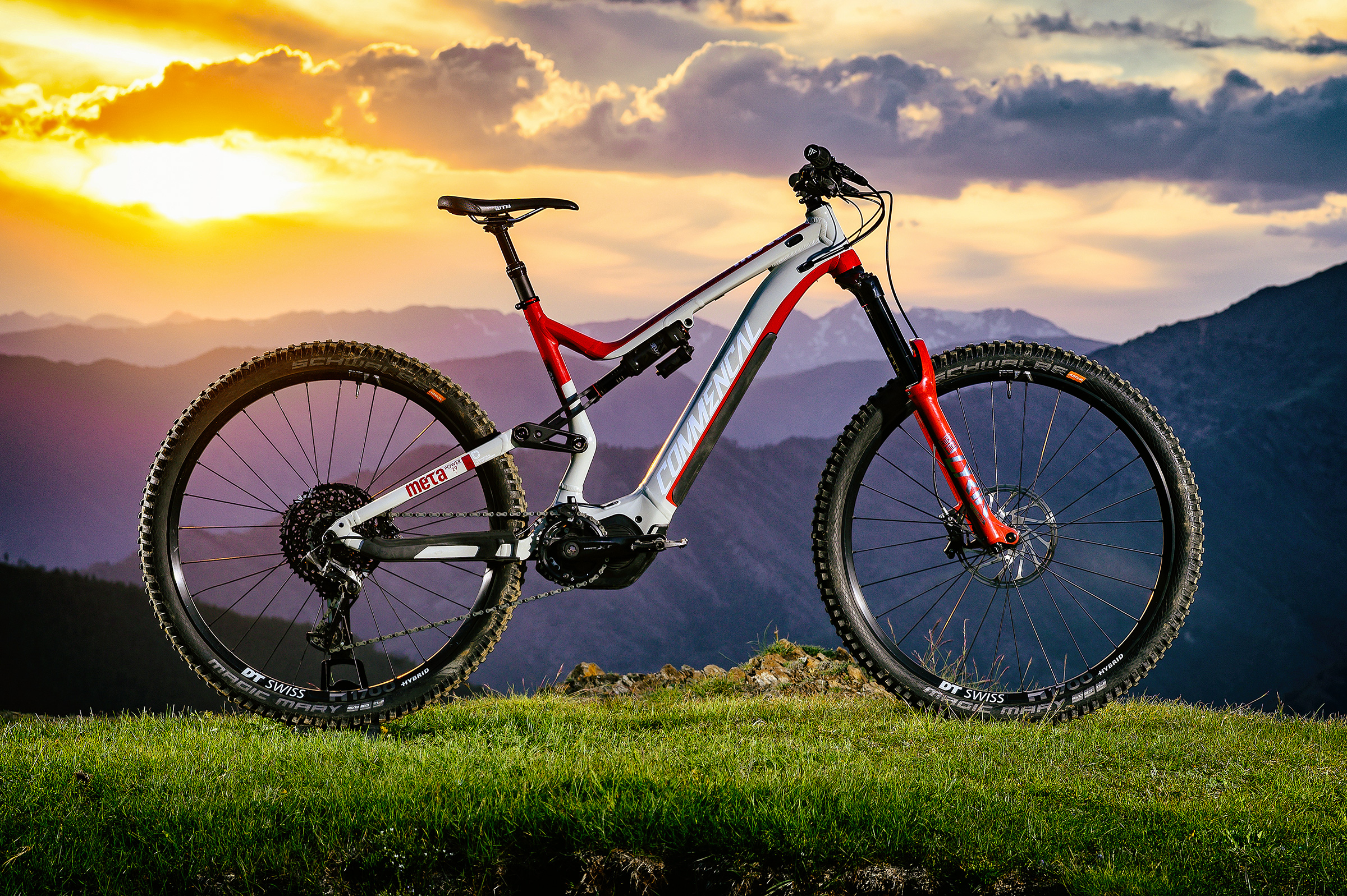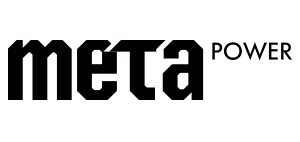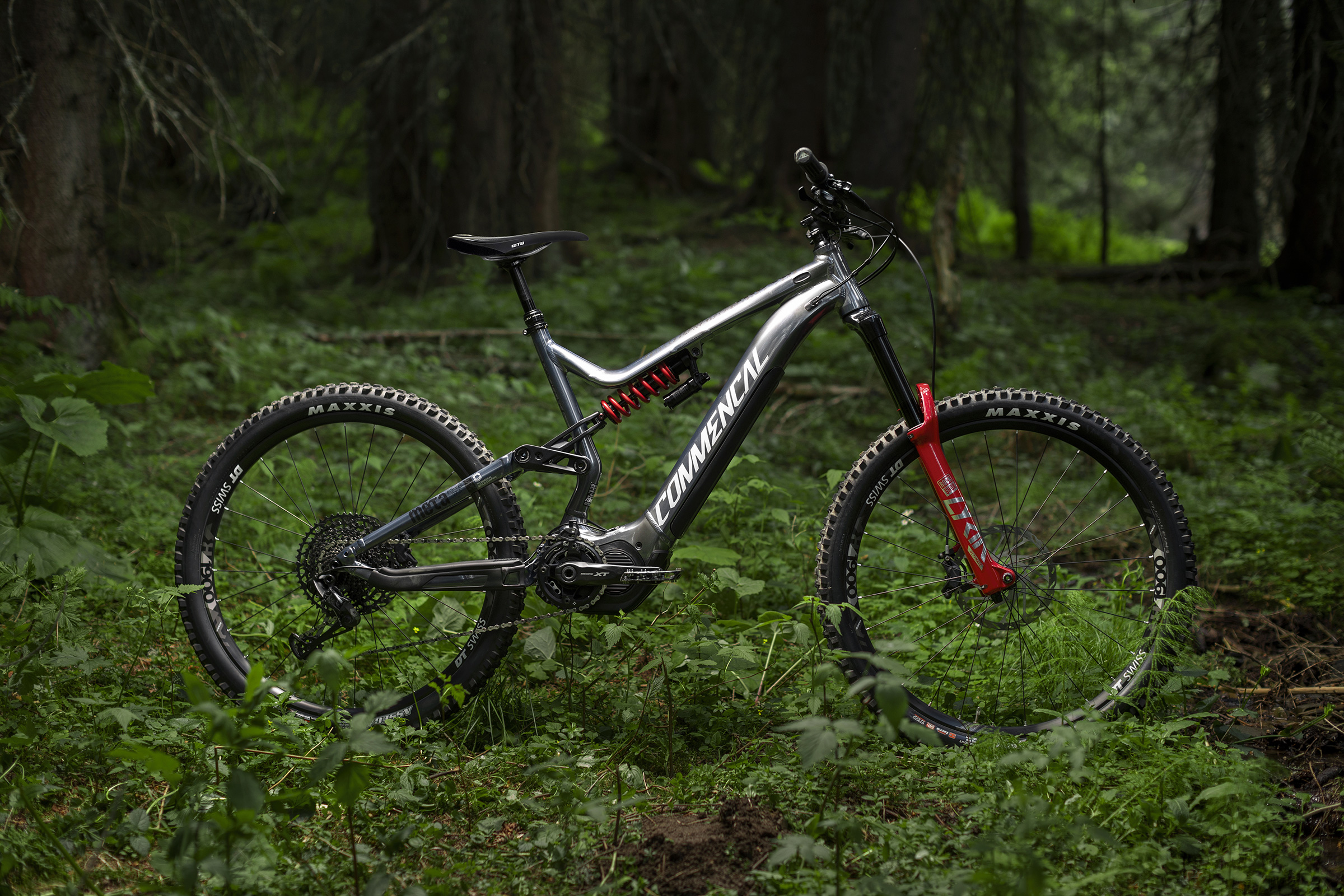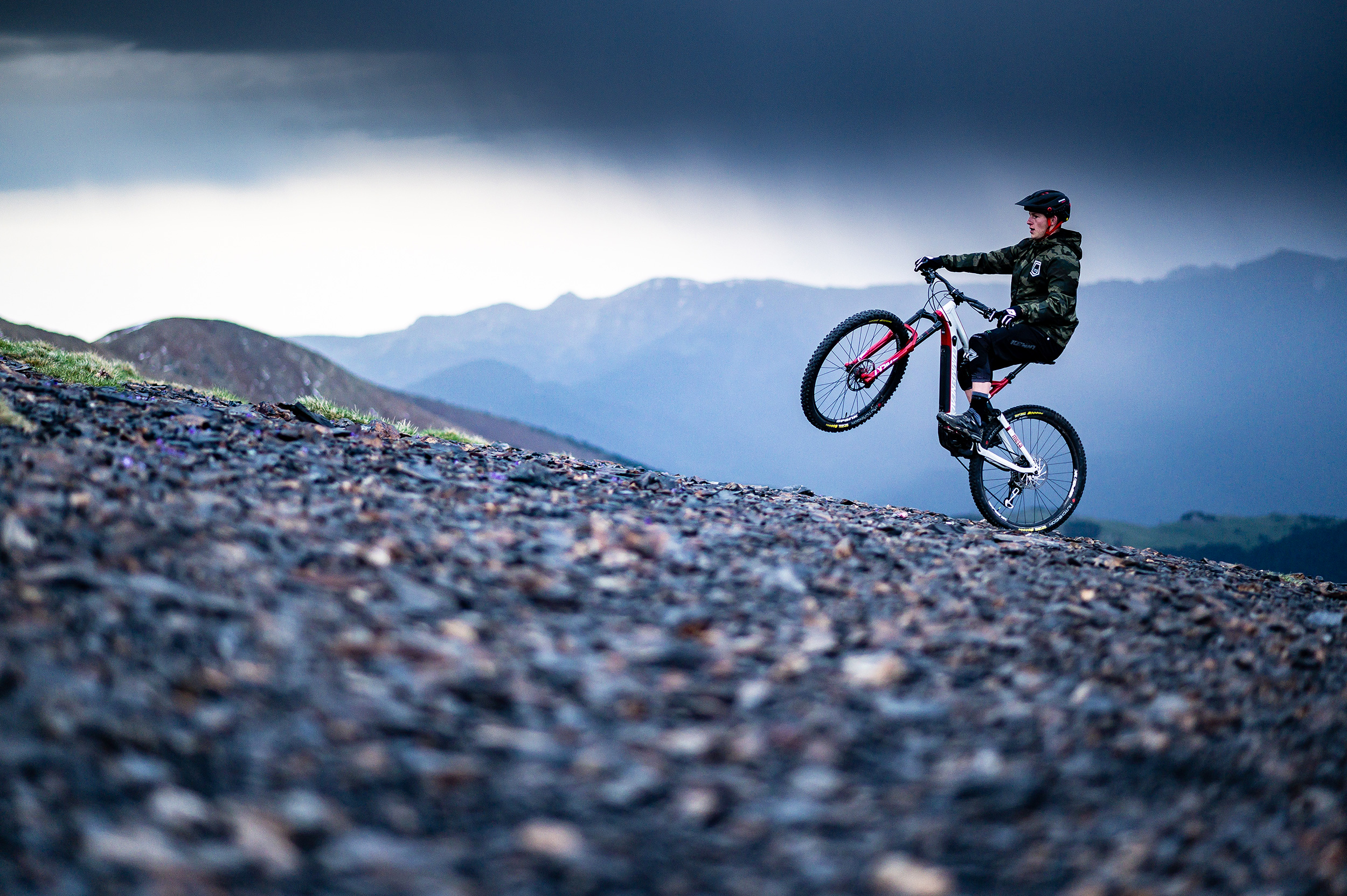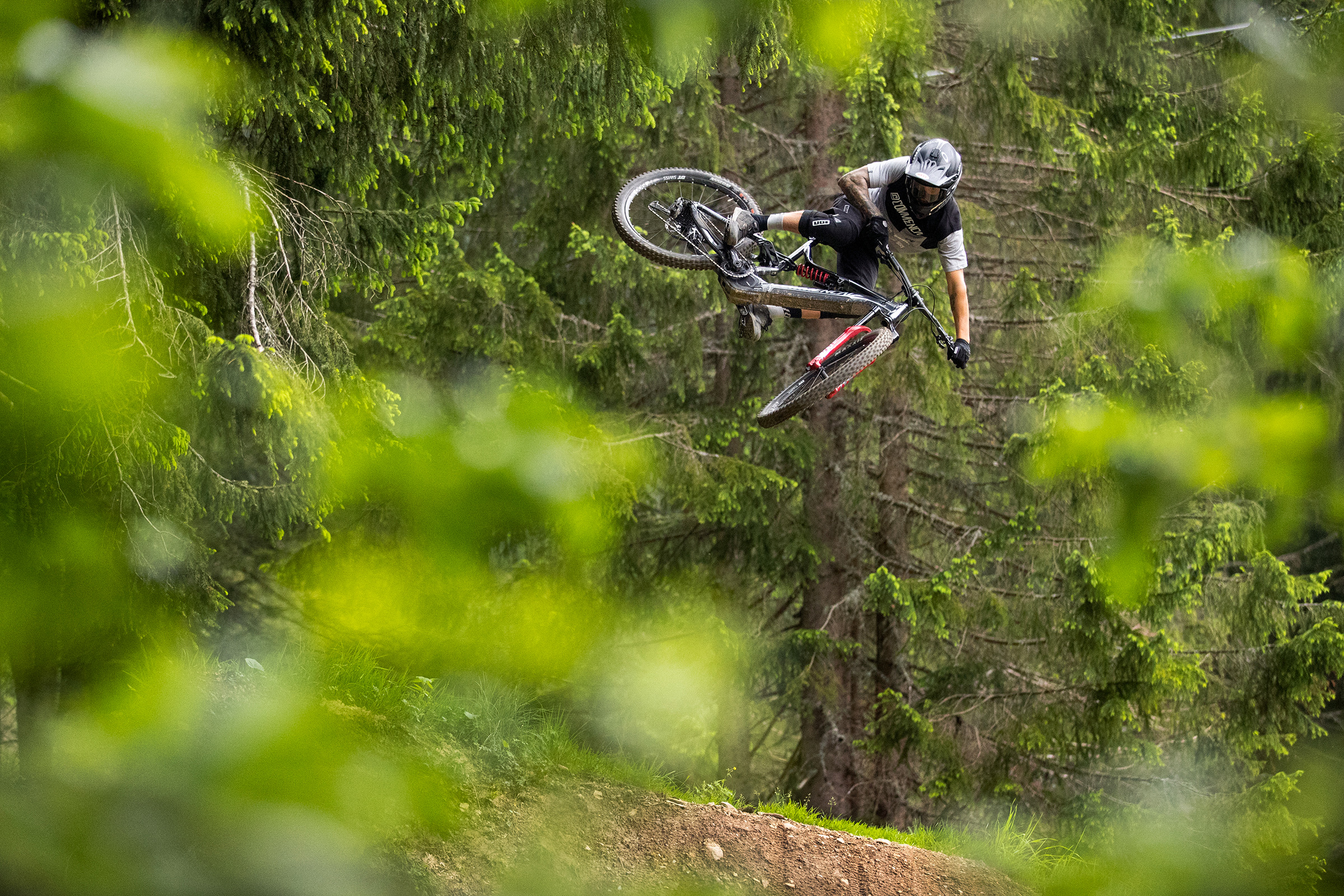 ---

Easy battery assembly/disassembly (quarter turn screw)
CHANGING THE BATTERY IS ALWAYS EASY.
---

Charging port on the side of the S/T,
no need to disassemble the battery to charge it.
POWER BUTTON EASILY ACCESIBLE ON THE D/T SIDE

---

Cable routing revised for easy installation.
INTEGRATED SENSOR IN HANGER, MAGNET ASSEMBLED ON THE DISK FOR MORE RELIABILITY

---

- More linear > better feeling of contact between tyre and ground
- More comfortable during travel
- More dynamic

STIFFER TO BETTER ASSOCIATE WITH THE WEIGHT OF EBIKES

Oversized bearings for increased durability. We use Enduro Bearings throughout the range.

Geometry developed around a 50mm stem (29) for good grip on the front during climbs,
which is extended for a better general position (reach: 450mm in M).

Geometry developed around a 40mm stem (SX),
for a better downhill feeling, extended for a better overall position (reach: 460mm in M).

---

Dual density injected plastic battery protection; soft part in contact with the frame to fit perfectly,
hard plastic for effective protection.

Motor protector :
Solid fixation, a protective 'slider' under the engine for where there is less clearance on the track.
Additional plastic housing for a better engine fit/mount

- Improved cable routing
- Loads of small parts to guide, protect, etc.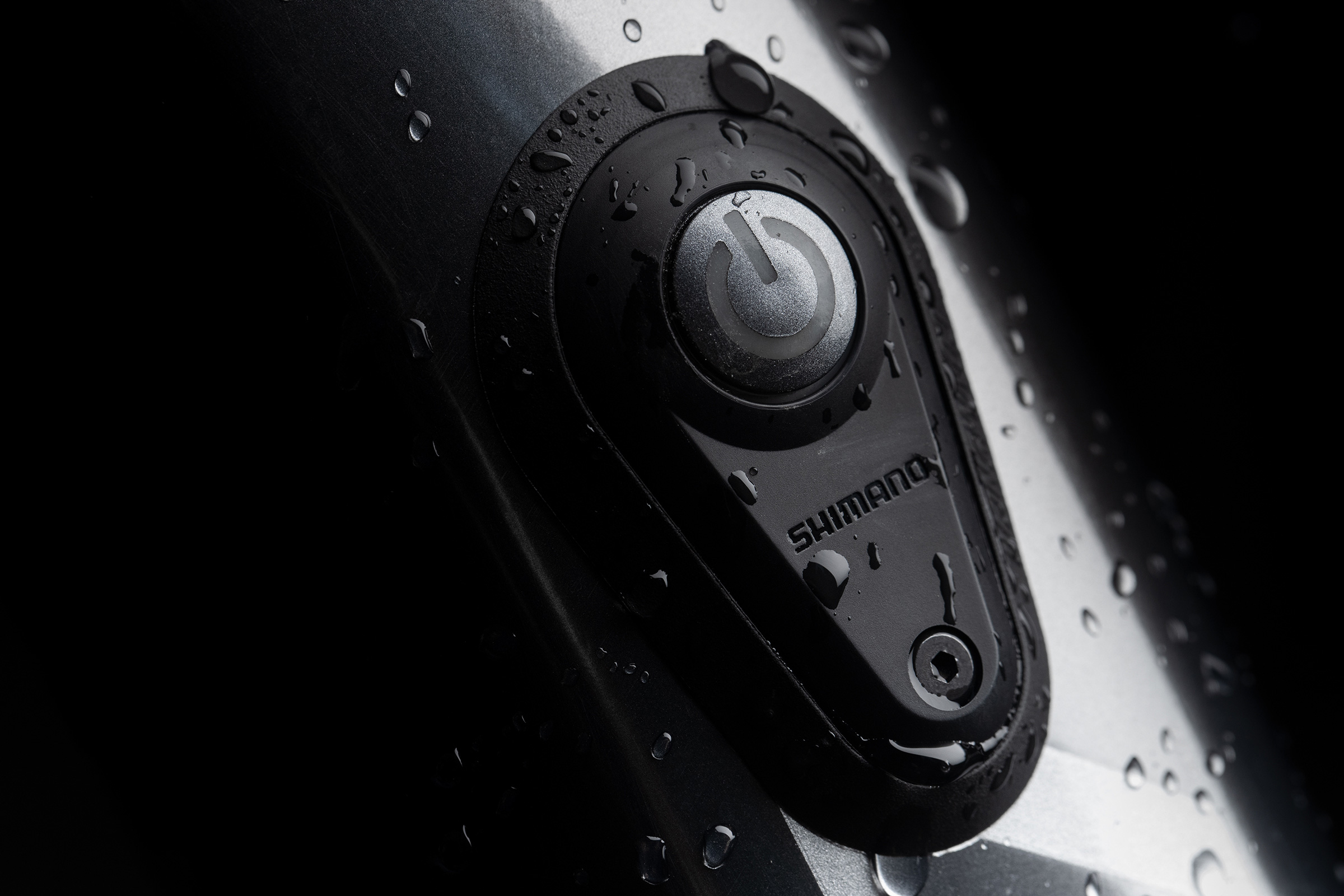 ---
| | S | M | L | XL |
| --- | --- | --- | --- | --- |
| Seat Tube Length | 415 mm | 440 mm | 465 mm | 495 mm |
| Seat Tube Angle | 77° | 77° | 77° | 77° |
| Head Tube Angle | 65° | 65° | 65° | 65° |
| Head Tube Length | 120 mm | 125 mm | 130 mm | 135 mm |
| Wheel Base | 1223 mm | 1245 mm | 1273 mm | 1300 mm |
| Top Tube Length | 573 mm | 595 mm | 622 mm | 648 mm |
| Chainstay Length | 453 mm | 453 mm | 453 mm | 453 mm |
| BB Height | -20 mm | -20 mm | -20 mm | -20 mm |
| Fork Length | 571 mm | 571 mm | 571 mm | 571 mm |
| Reach | 430 mm | 450 mm | 475 mm | 500 mm |
---
| | S | M | L | XL |
| --- | --- | --- | --- | --- |
| Seat Tube Length | 415 mm | 440 mm | 465 mm | 495 mm |
| Seat Tube Angle | 77° | 77° | 77° | 77° |
| Head Tube Angle | 64° | 64° | 64° | 64° |
| Head Tube Length | 120 mm | 125 mm | 130 mm | 135 mm |
| Wheel Base | 1229 mm | 1251 mm | 1278 mm | 1305 mm |
| Top Tube Length | 581 mm | 604 mm | 630 mm | 657 mm |
| Chainstay Length | 444 mm | 444 mm | 444 mm | 444 mm |
| BB Height | -9 mm | -9 mm | -9 mm | -9 mm |
| Fork Length | 572 mm | 572 mm | 572 mm | 572 mm |
| Reach | 440 mm | 460 mm | 485 mm | 510 mm |